Sorry, this product cannot be purchased.
Foil Necklace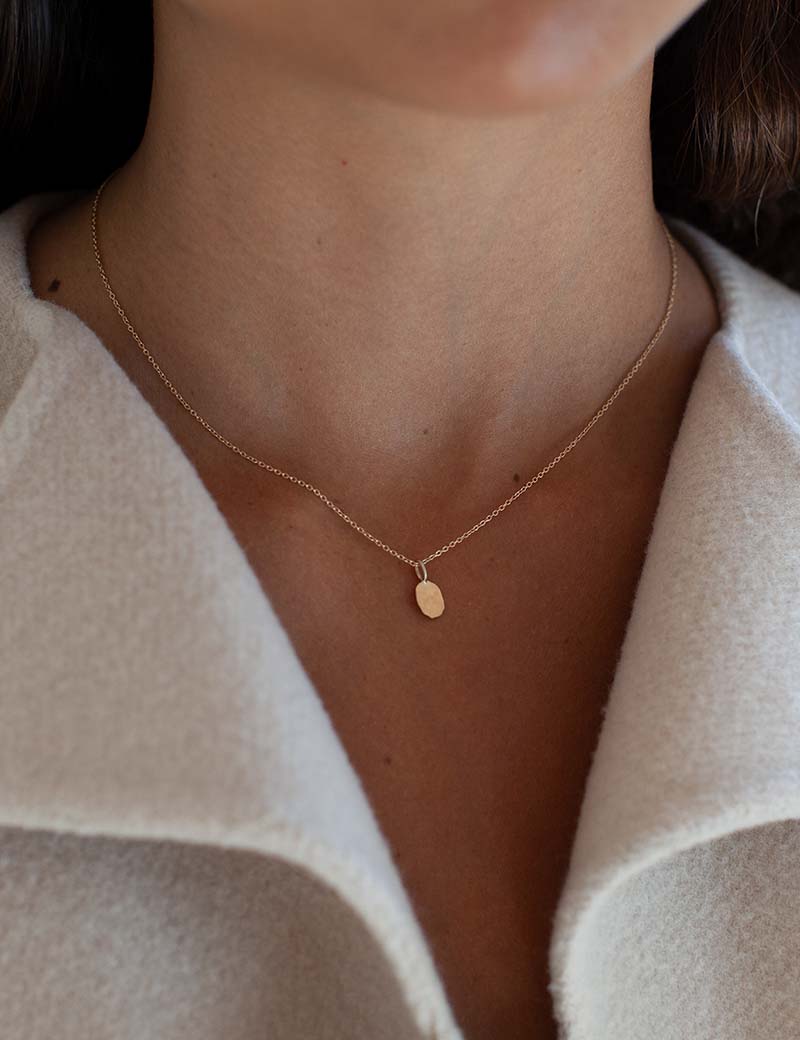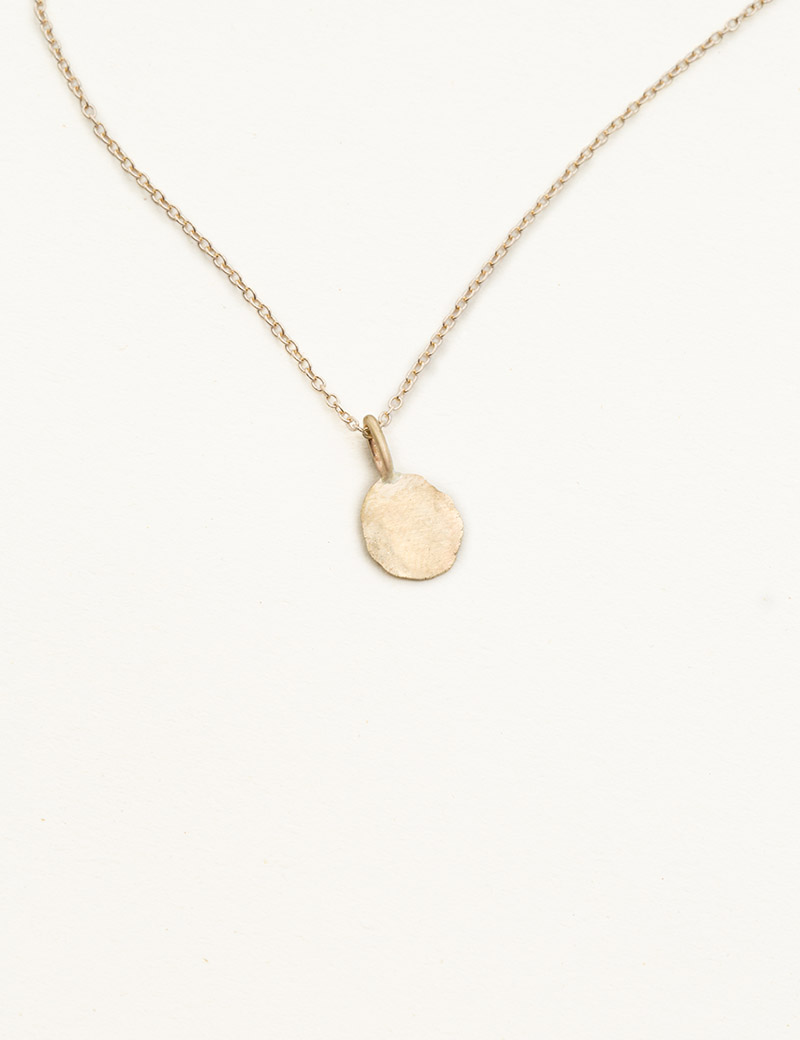 KathleenWhitakerFoilNecklaceModel_WEB
Kathleen Whitaker Foil Necklace
In stock
Flat foil disk, measuring about 8mm, hangs on a
16-inch, 14 karat yellow gold chain with spring clasp.
The foil pendant may be removed from the
necklace for the chain to be worn alone.
14 karat yellow gold. Introduced in 2016.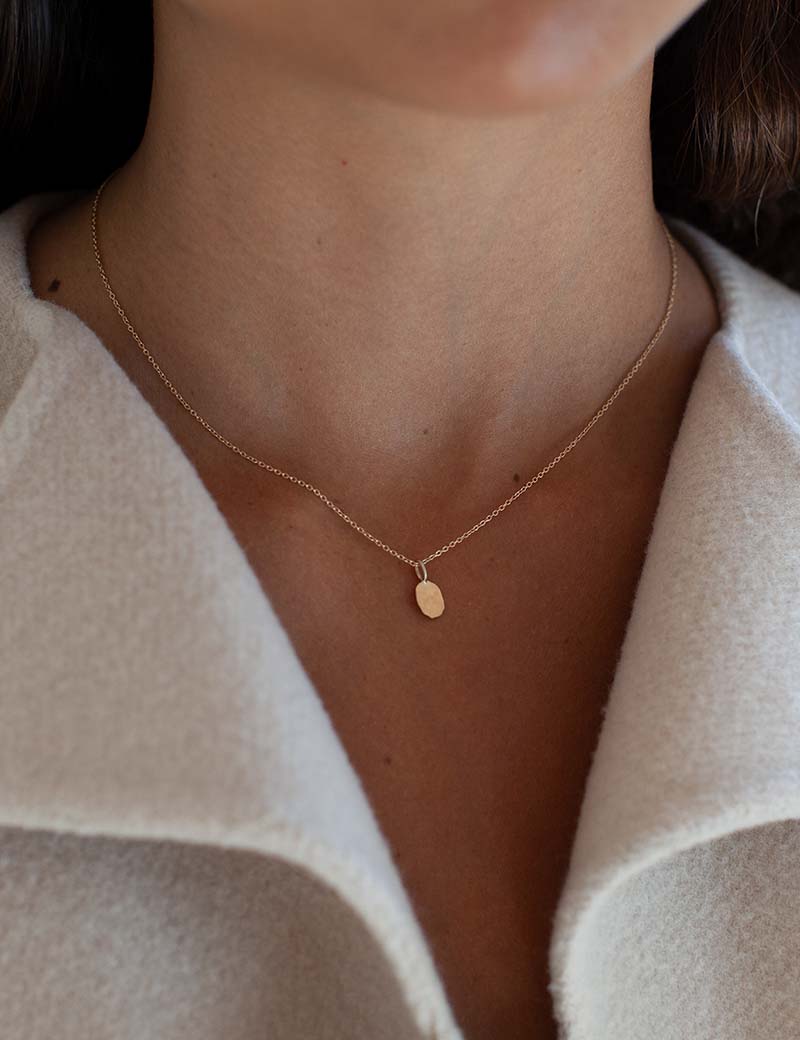 You may also be interested in…