Barbell Studs
Barbell Studs in two sizes: 6.25mm & 7.5mm.
As with all of our jewelry, each earring is made by hand.
Please allow for slight variation in length by up to 1/2 a millimeter.
Shorter Barbells are best for a 2nd or 3rd piercing, higher up the ear.
Select the Long Barbell for slightly thicker lobes and lower-placed piercings.
No backing required. Put in your ear and leave in.
Sold individually. For a pair, please order a quantity of two.
14 karat yellow gold. Introduced in 2019.
Made and designed in Japan.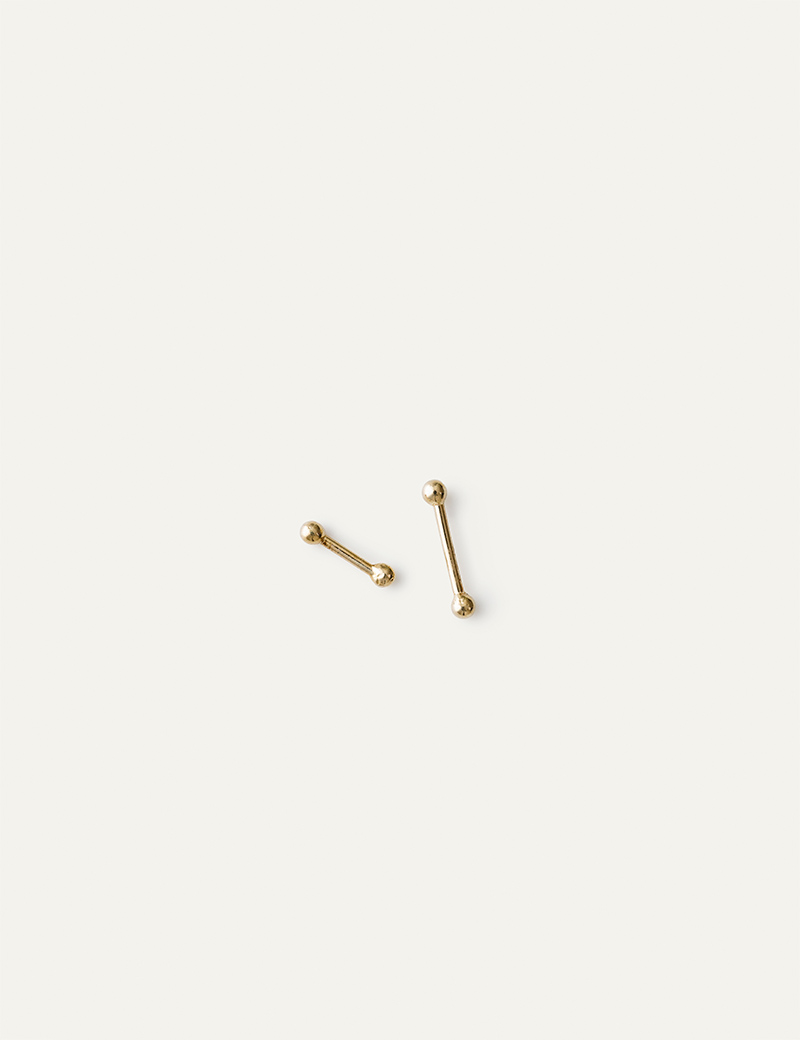 You may also be interested in…