Chain Necklace
16 inches long with a spring clasp.
Please choose width of chain: .4mm Chain pictured at left on model.
14 karat yellow gold. Introduced from 2017.
*The beauty of the Thin Chain Necklace lies in its super delicate nature. Wear with care.
To avoid breakage please handle with great care.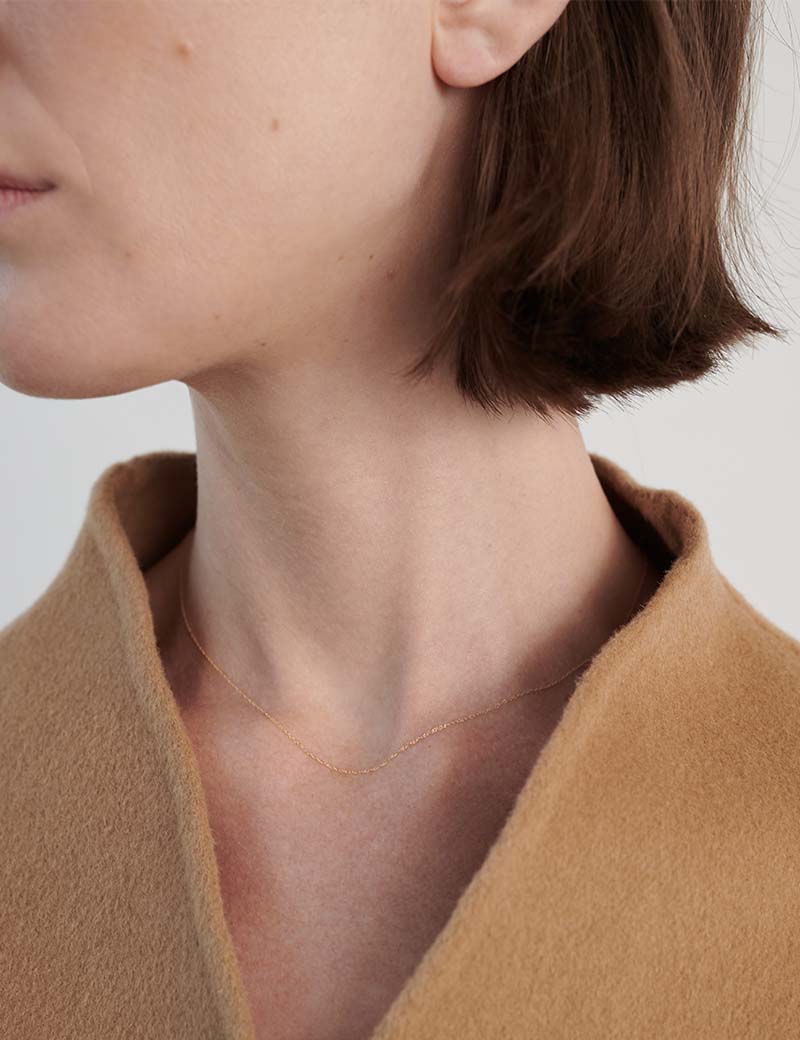 You may also be interested in…