Porcelain Ceramic Egg
In stock
Hollow, porcelain-cast beach rocks made by Los Angeles artist Remy Jaffe.
Each piece features unique, one-of-a-kind patterns and markings.
Extremely limited edition.
Read more about these art objects here.
Measures approximately 2 3/4 inches wide,
4 inches long and 2 3/4 inches tall.
Also pictured with small Porcelain Ceramic Stone.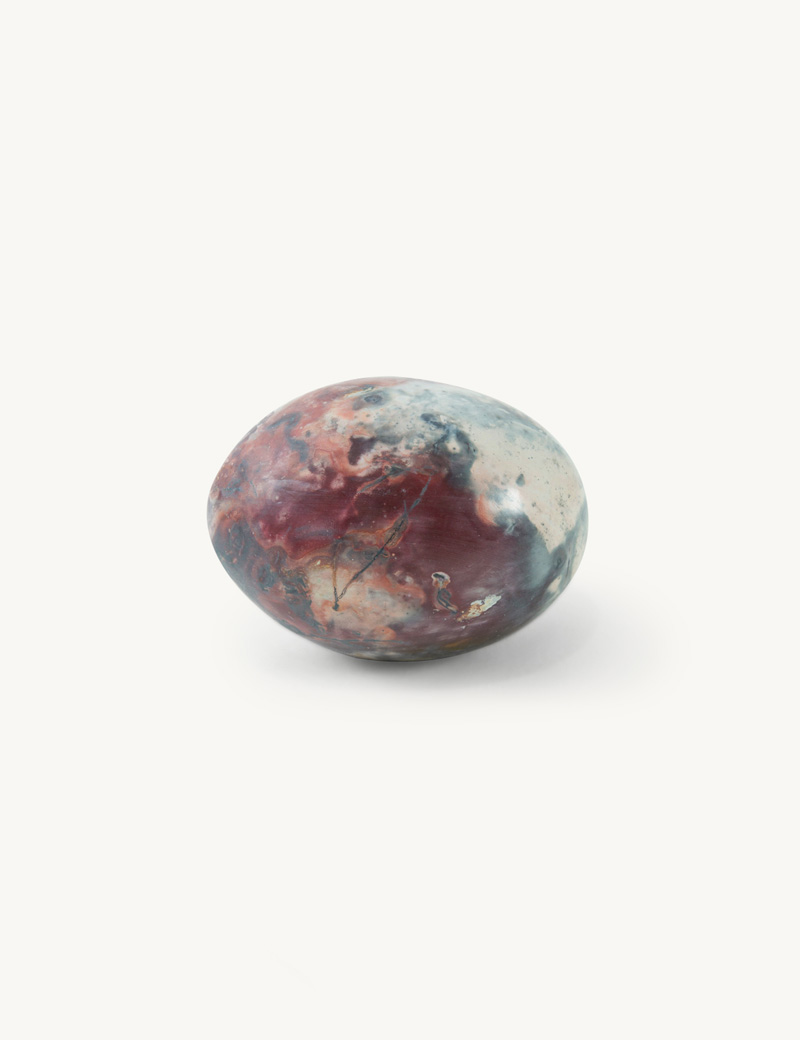 You may also be interested in…