Mother of Pearl Stick + Strand Earrings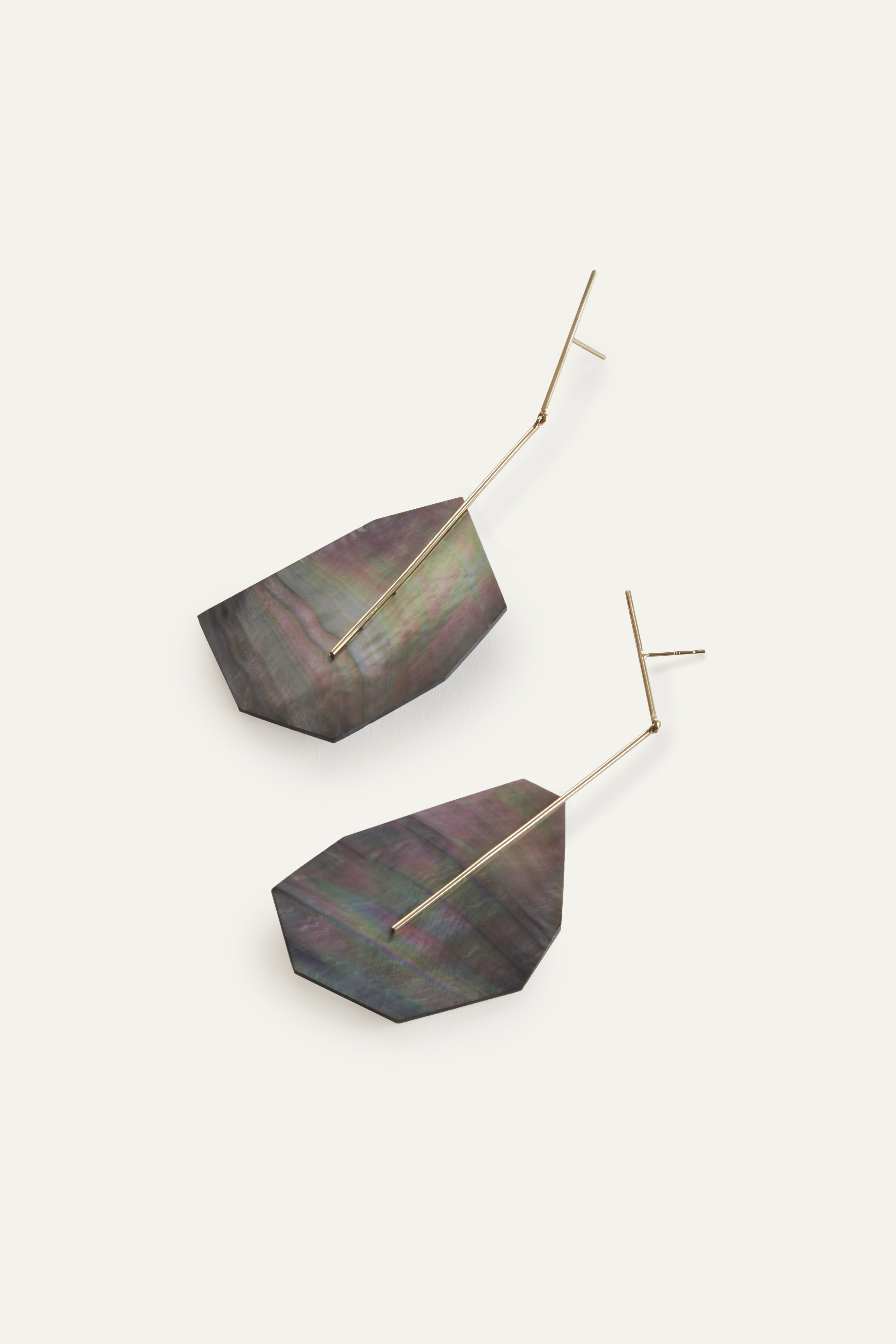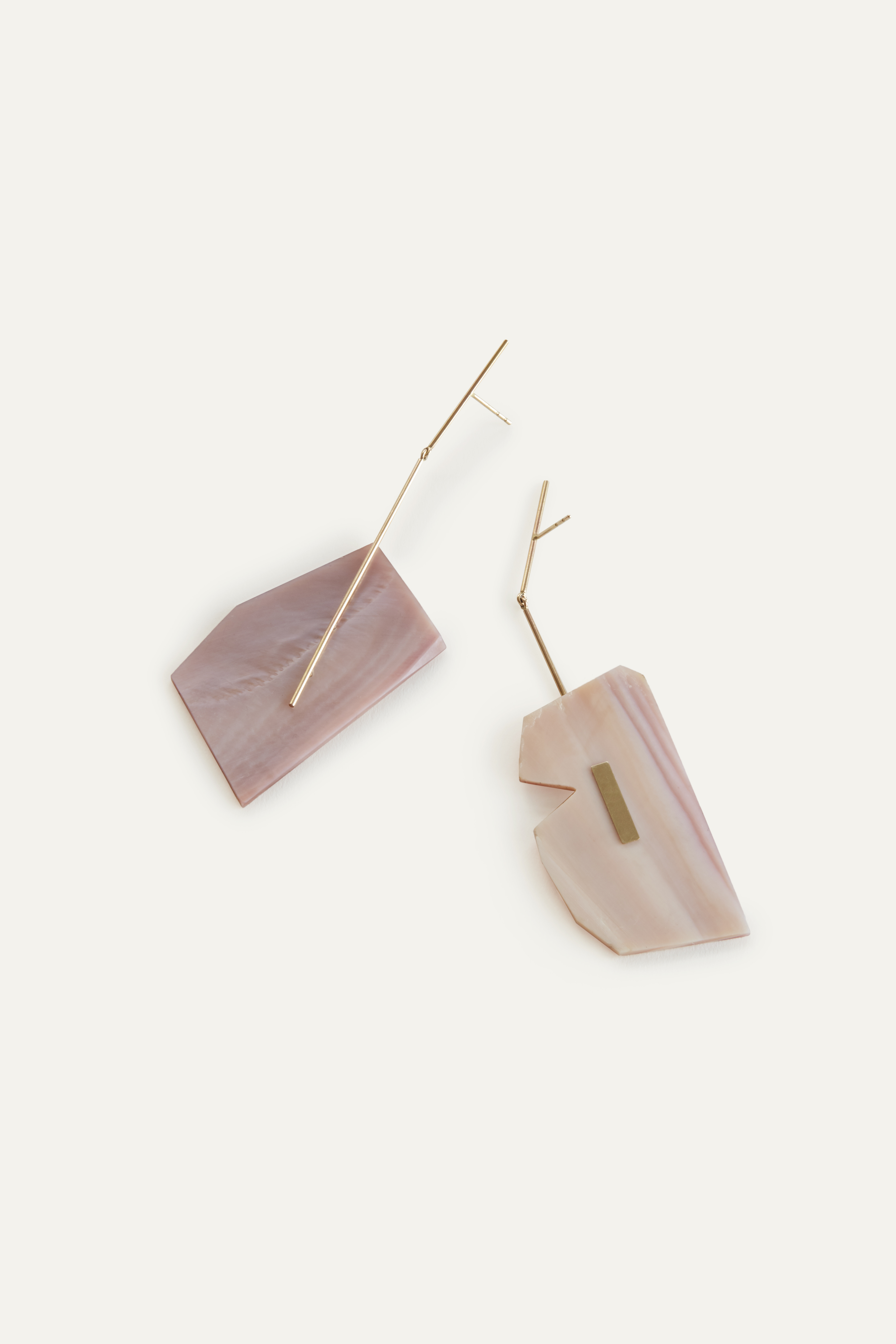 KathleenWhitakerBlackMotherofPearlwithStickandStrands2-1-7084
KathleenWhitakerPinkMusselShellwithStickandStrands2-7423
KathleenWhitakerPinkMusselShellwithStickandStrands-7105
Out of stock
Black Mother-of-Pearl slices set on 14 karat yellow gold Stick + Strand earrings.
Earrings measure about 4 1/4 inches in length and 1 1/2 inches at the widest point of the shell.
Sold in pairs. Backings included. One of a kind.
Pink Mussel on Stick + Strand (shown as alternative colorway) is SOLD OUT.
Limited edition.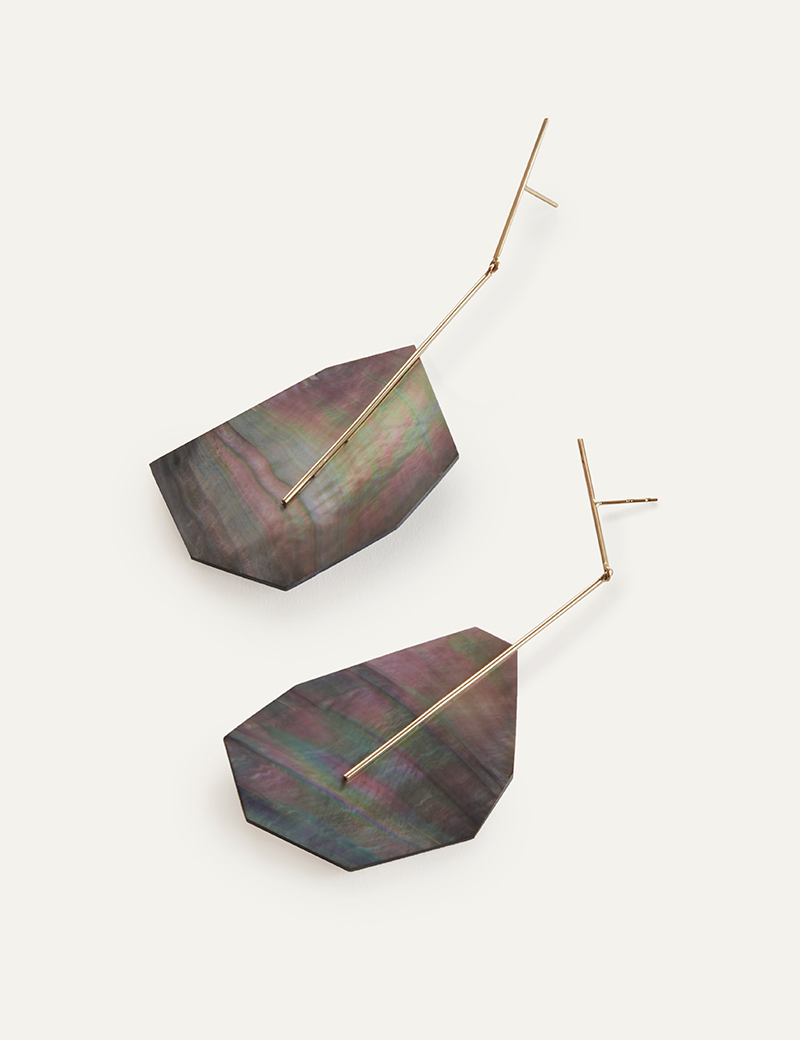 You may also be interested in…