Cross Earring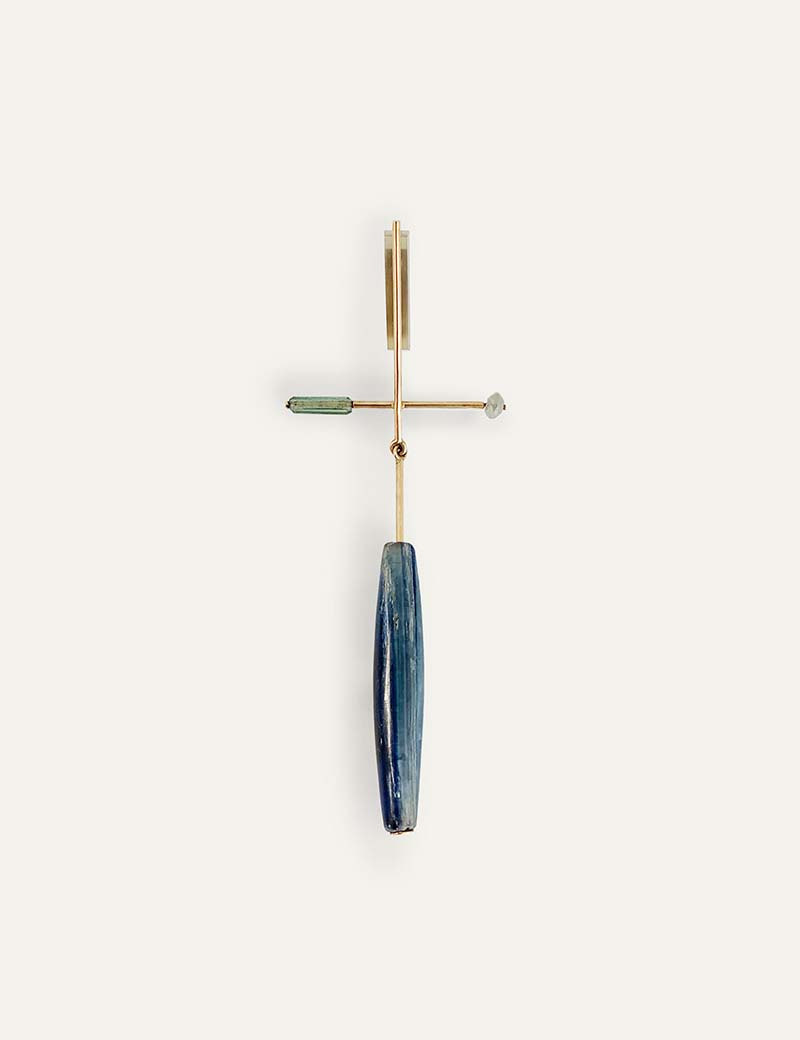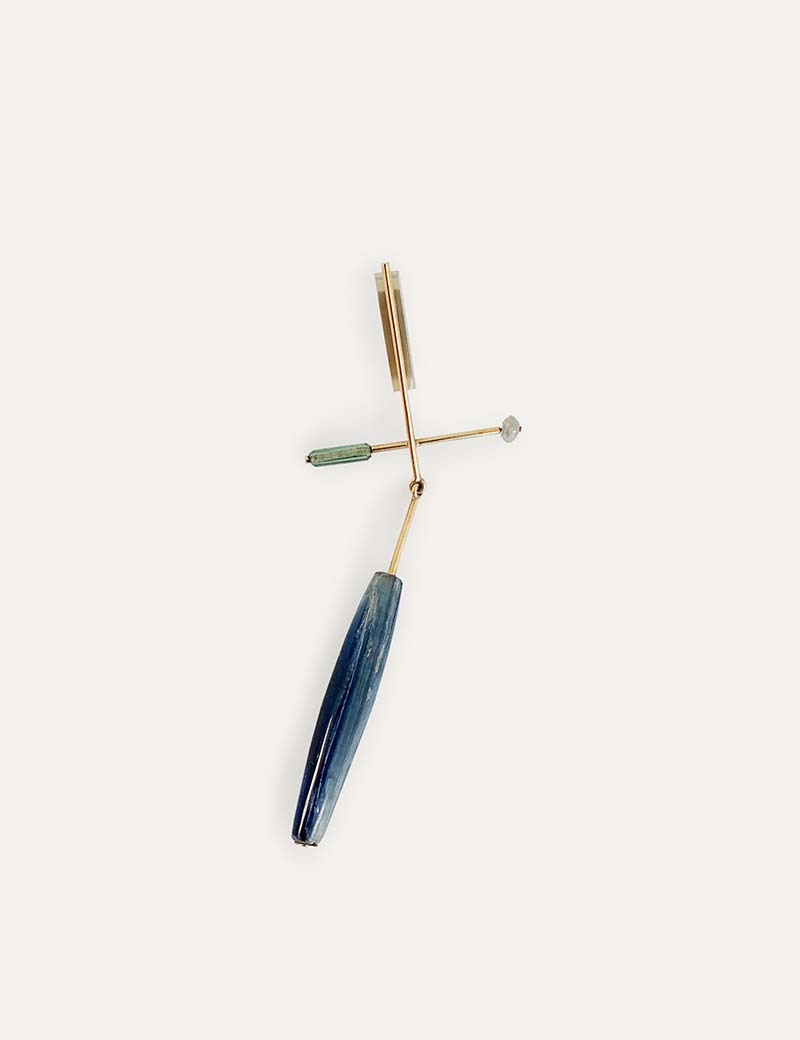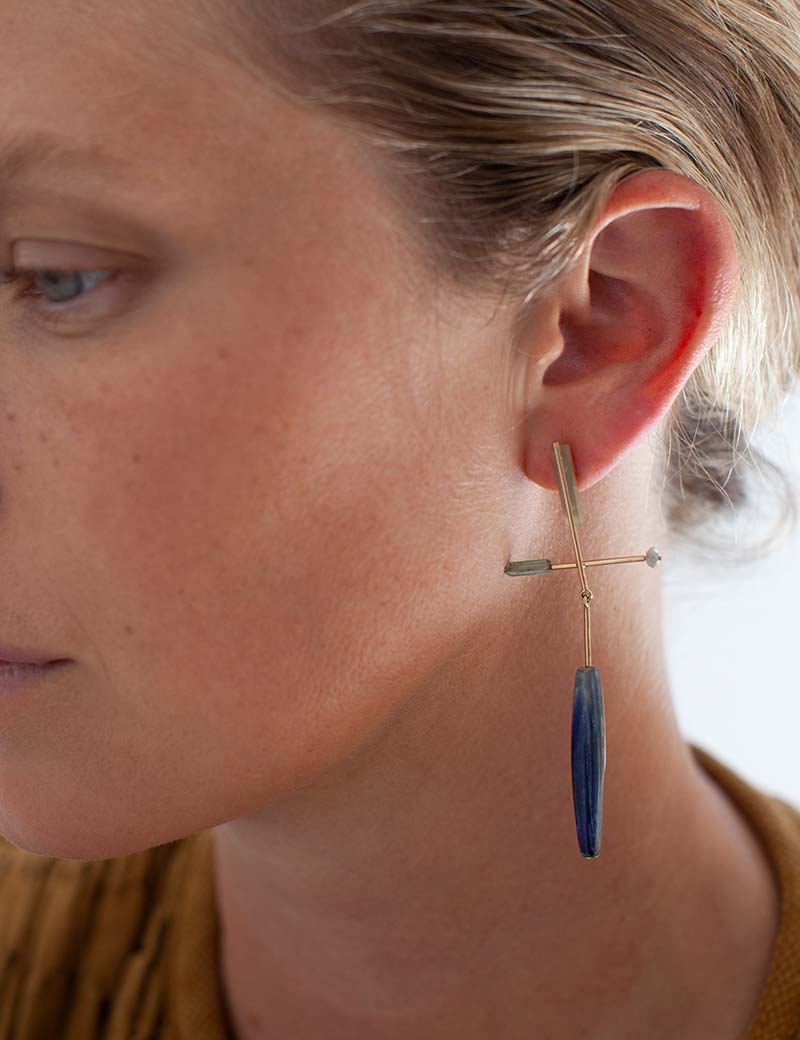 KathleenWhitakerCrossEarring1WEB
KathleenWhitakerCrossEarring2WEB
KathleenWhitakerCrossEarringModel_WEB
A single earring in a geometric, hinged cross configuration.
Stones include kyanite, tourmaline, diamond and jade set on 14 karat yellow gold.
Earring measures around 3 inches long.
PLEASE NOTE: SOLD AS A SINGLE.
Mix and match with other single styles from our Classic Collection.
Backing included. One of a kind.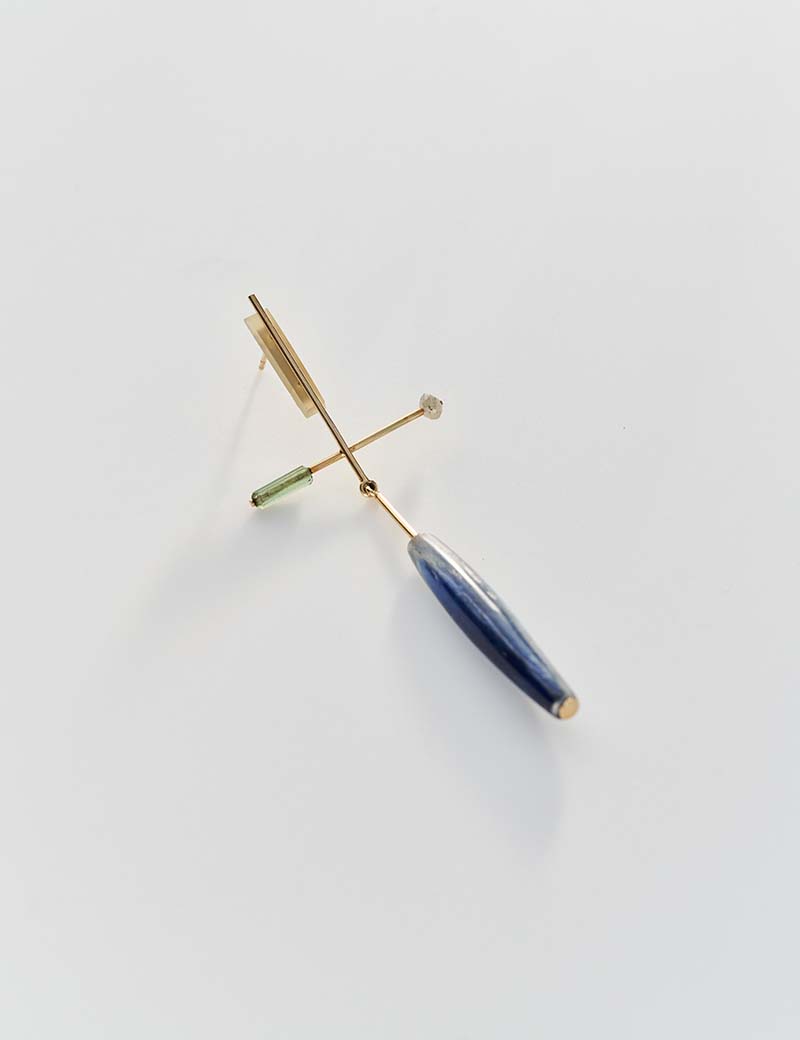 You may also be interested in…