Barbell + Chain Earring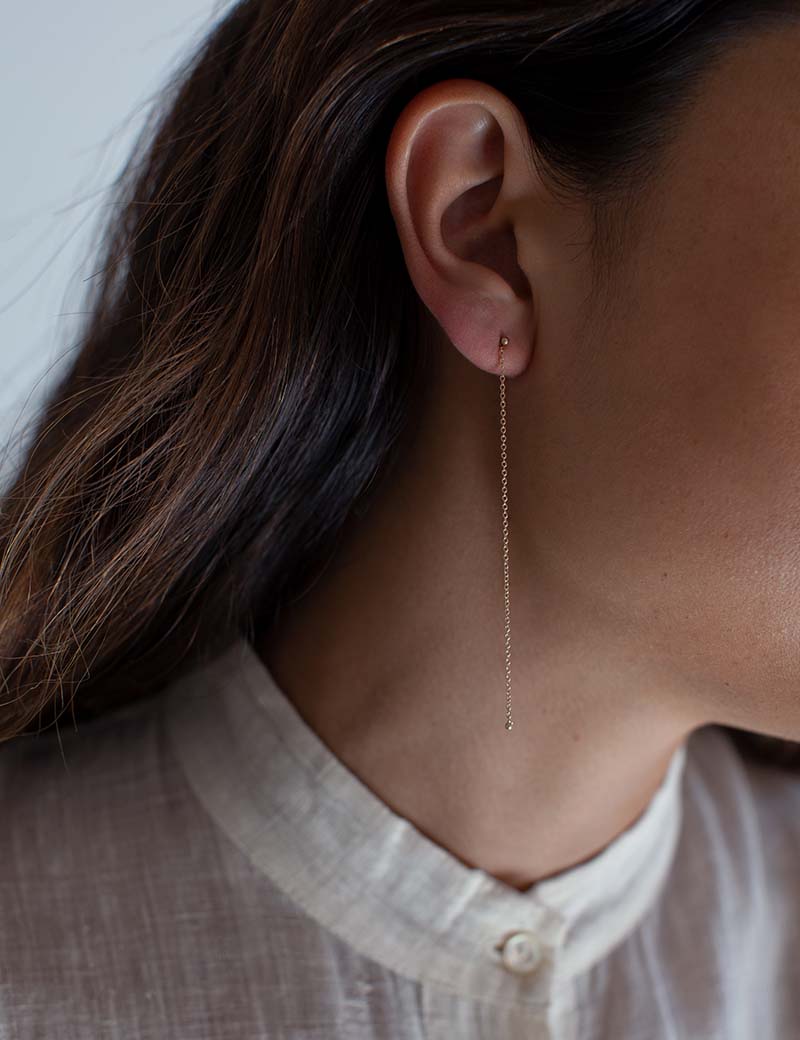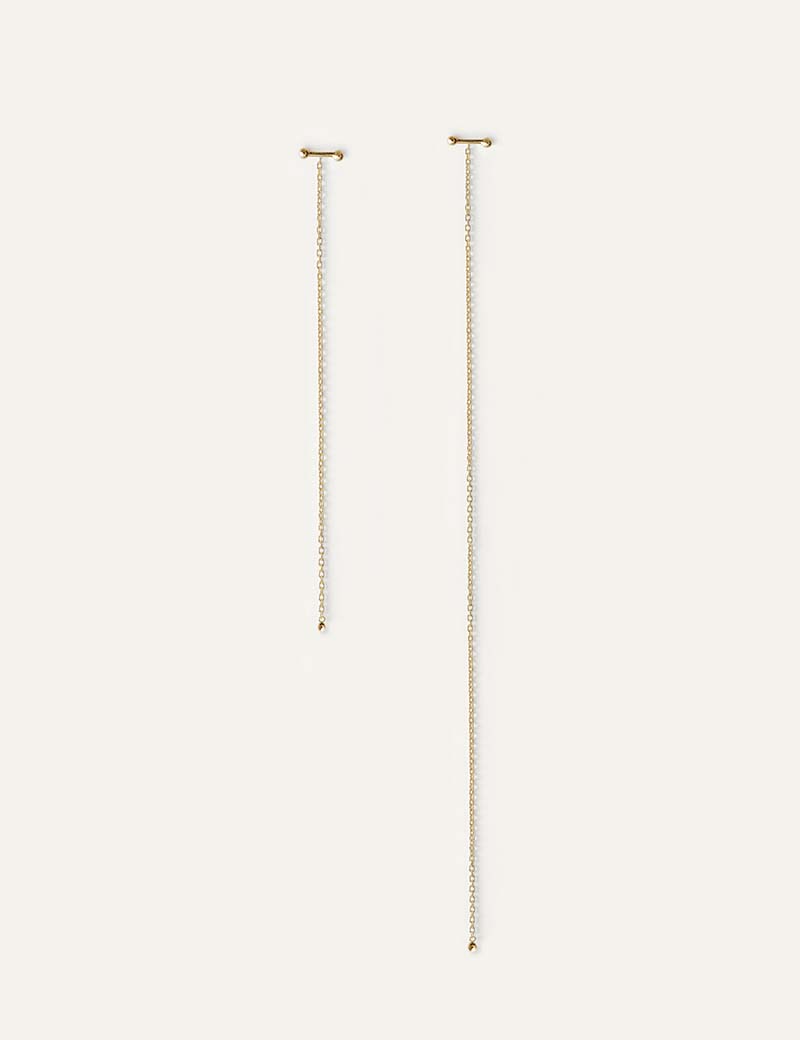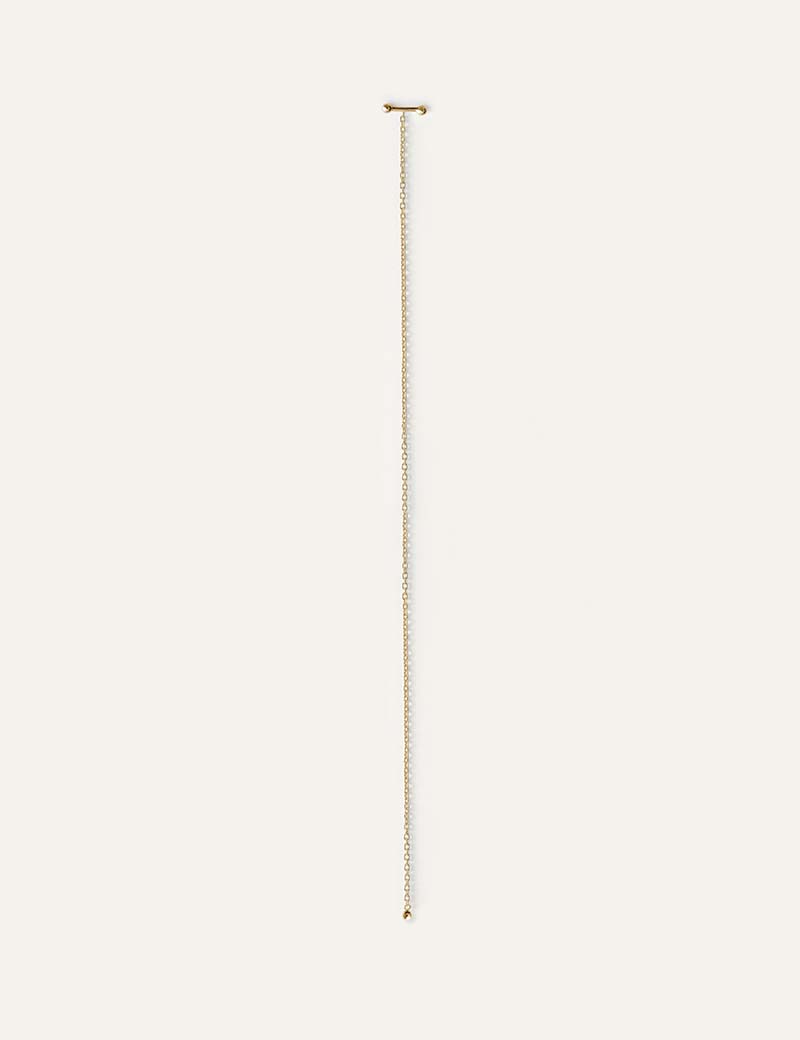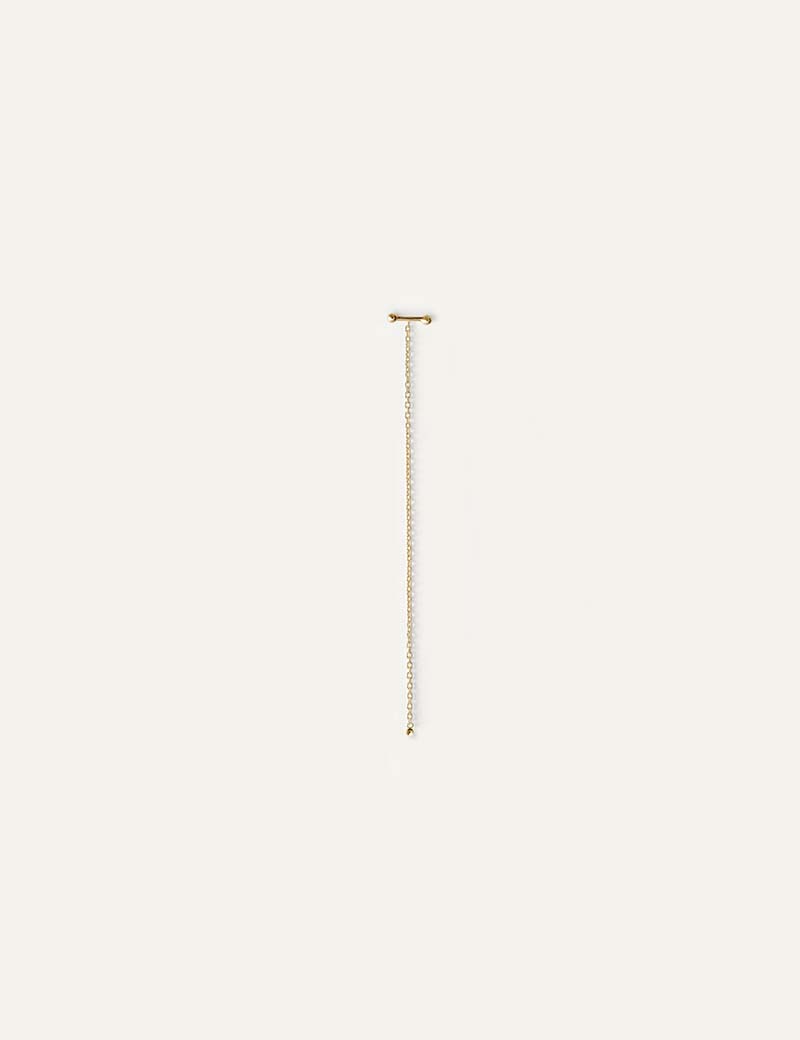 KathleenWhitakerBarbellChainModel_WEB
KathleenWhitakerbarbellandchaingroup_WEB
KathleenWhitaker5inchBarbellandChain_WEB
KathleenWhitaker3inchbarbellandchain_WEBjpg
This Barbell Earring — a post with a ball on each end — includes a chain in the middle,
which can be worn hanging in front of the lobe or hanging from behind the lobe.
Available in two chain lengths: 3 inches and 5 inches.
Barbell length: about 9.5mm.
As with all of our jewelry, each earring is made by hand.
Please allow for slight variation in length by up to 1/2 a millimeter.
Sold individually. For a pair, please order a quantity of 2.
14 karat yellow gold. Backing not required.
Introduced in 2021.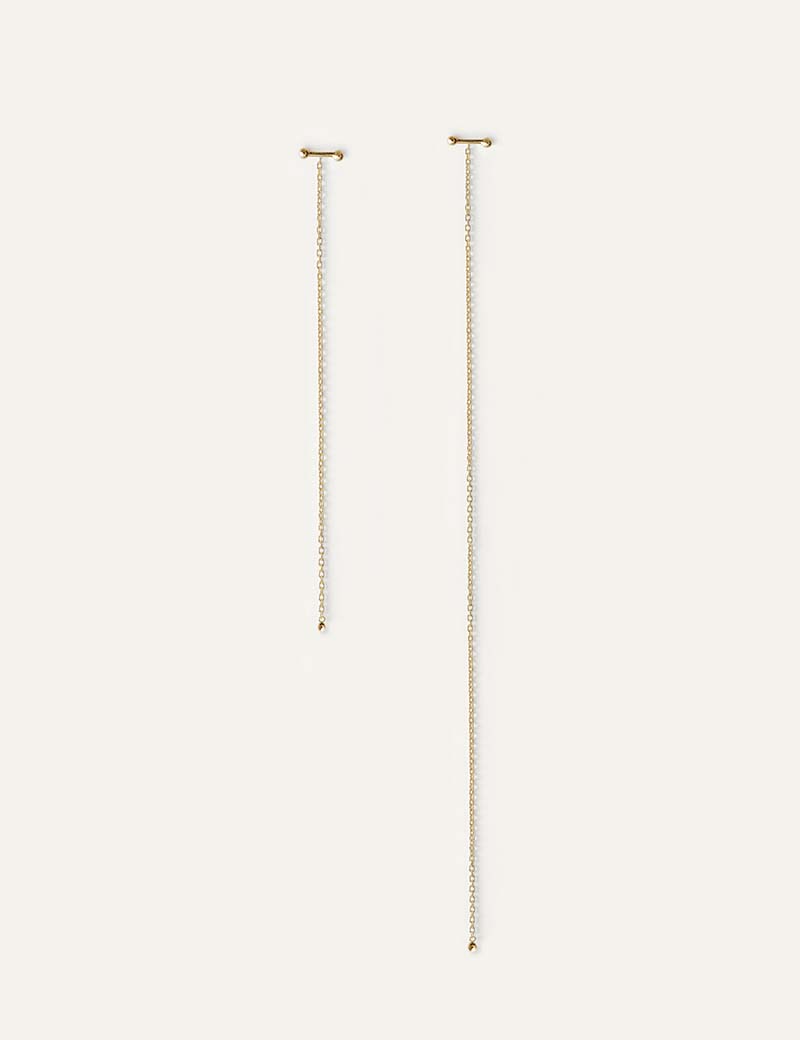 You may also be interested in…