Aquamarine Plane Stud
In stock
Rough-cut light blue Aquamarine stone set on 14 karat plane.
Long, pyramid-shaped bevel sits along top of stone.
Earring measures about 1″ long.
Shown as a pair, SOLD AS A SINGLE.
For a pair, order 2.
Backing included. Limited edition.
Please contact us for more information, details and additional images.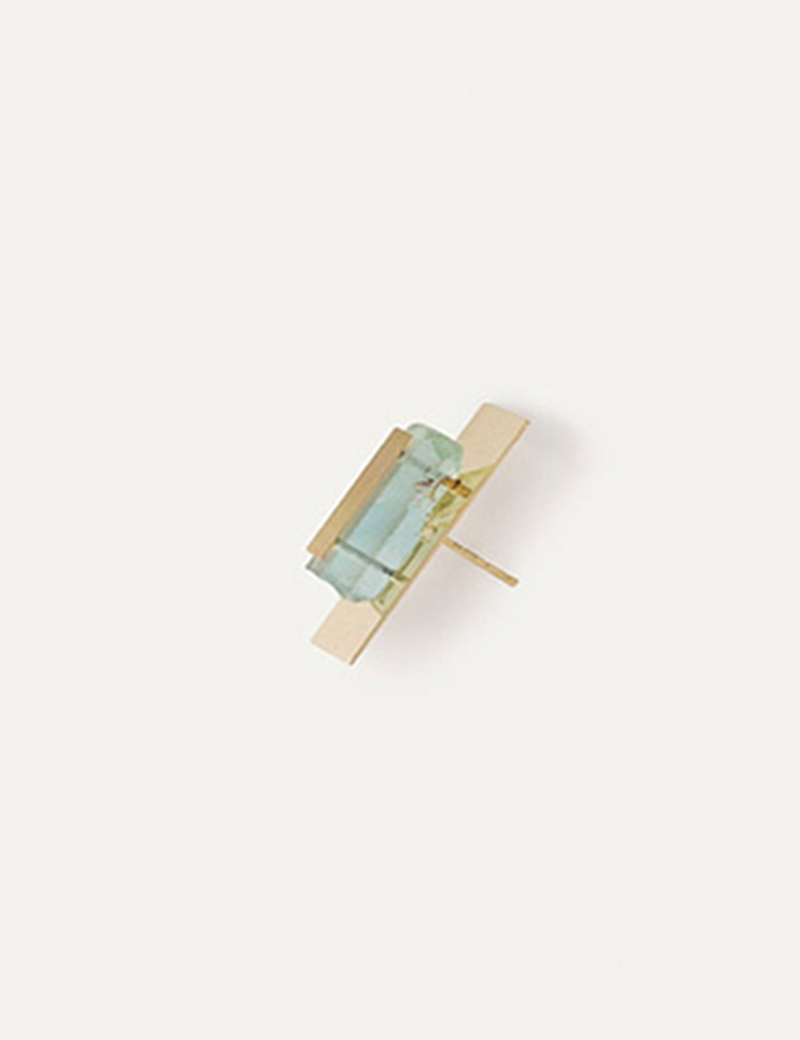 You may also be interested in…